Neenah Menasha Catholic Youth Ministry
The five Neenah and Menasha Parishes support and offer Catholic Youth Ministry to youth in Grades 6-12!
St. Gabriel, St. John, St. Margaret Mary, St. Mary & St. Patrick Parishes
---
Looking for Youth Ministry Events? Click HERE!
---
Youth CORE TEAM
CALLING YOUTH IN HIGH SCHOOL!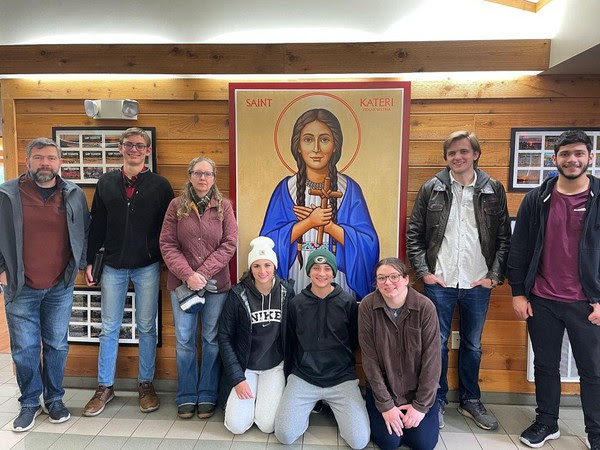 Join our Core Team!!
Our Youth Core Team is a great way to grow closer in your relationship with Jesus and your friends, as well as striving to become peer leaders in the parish community!
We strive to become disciple of Christ through prayer, creating a dependable community, stepping outside of our comfort zone, and having FUN!
Core Team members are expected to be role models for their peers and other youth, in and outside of the parish.
Join us for a meeting to see what it's all about! We would love to see you there!
Questions? Contact Nathan Heenan
Adult Volunteers Needed
 CALLING ADULTS in the Neenah and Menasha Parishes! 
Join our Adult Volunteer Team!!
Our Adult Core Team is a great way to lead, mentor, teach and get to the know the YOUTH in our Parishes! Join for one event or all events! 
Adult Core Team members are asked to help chaperone, lead or help plan for youth events! Virtus training is required and can be taken at any time if training is needed. 
Questions? Contact Nathan Heenan
Parents looking for a way to get involved in upcoming events?
We need chaperones and volunteers to help keep our Youth Ministry running strong!
Check out the sign up genius below to see how you can help!
---
Neenah-Menasha Catholic Youth Ministry 


(Eric Rudd, Nathan Heenan, Tina Peirick, Meredith Lauer, Bethany Doll, Katy Shaffer)Pages